Greedy Car Dealers Sell Hazardous, Defective Recalled Cars
Some victims have been severely injured or killed
Chicago SunTimes
"Consumers, Beware:
Used car dealers are selling vehicles despite open recalls"
February 2, 2019
By Stephanie Zimmerman
"On October 2016, Corey Jackson was at a used car lot in South Chicago Heights, signing the papers to buy a 2008 Buick LaCrosse.
He was excited about the leather interior, sunroof and heated seats — but he didn't know that the used car was the subject of a safety recall because of problems with an ignition switch defect already implicated in 124 deaths nationwide.
The used car salesperson didn't mention the recall, Jackson says.
And because the Markham man bought the car used, he never got a notice from the manufacturer, General Motors.
Seven months later, on May 16, 2017, Jackson was driving home from work at WeatherTech, the car floor liner manufacturer, when he tried to pass a car on Bluff Road in Lockport Township. He sped up but quickly abandoned the attempt because another car was coming toward him from the opposite direction on the two-lane road. Suddenly, his car veered off the road and onto the grass, crashing into a tree.
The ignition switch had failed, Jackson's attorneys say, suddenly shutting off the engine and cutting power to the steering wheel, brakes and airbags.
Jackson was knocked unconscious in the crash. He was wearing a seat belt. But, with no inflated airbag, he slammed into the steering wheel. He lost several teeth and broke his jaw. The 37-year-old still walks with a limp from injuries to his hip and a knee and a broken ankle.
Now, Jackson is suing GM and the dealer that sold him the car, FJH Cars Inc. of South Chicago Heights, blaming them for putting him in harm's way with a defective car that was under recall the day he bought it.
"Nothing was said, nothing about a recall," Jackson says. "You feel deceived."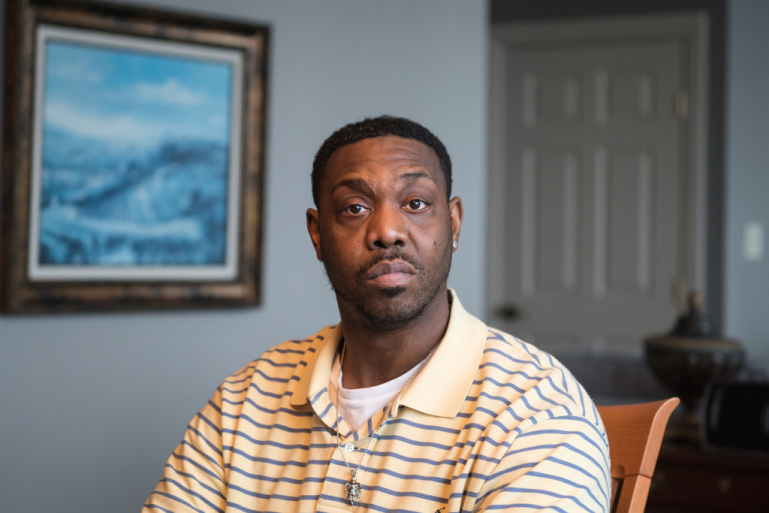 . . . .
Some consumers have fared better in state courts, where they can sue under state laws that more broadly address the sale of defective products.
Corey Jackson, who couldn't work after his accident yet still owed payments on the totaled Buick, says he wishes his recalled car had never been put out for sale.
"It cost me my lifestyle, my job — damn near my life," Jackson says. "Just value the person and not just the sale."
Read More:
Chicago Sun-Times: Used car dealers are selling vehicles despite open recalls
---